Bioethanol Production Shake Up: Introducing the Oculyze Bioethanol Web App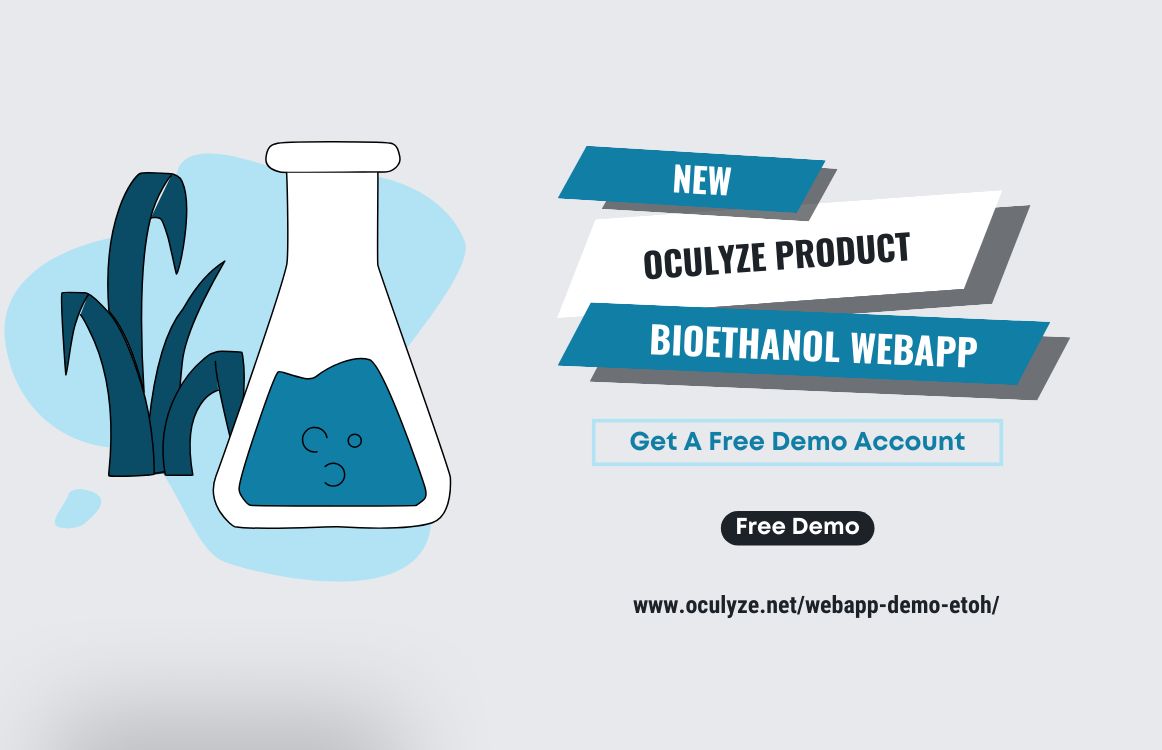 We are proud to announce the launch of our latest product, the Oculyze Bioethanol Web App, designed to make yeast analysis faster, easier, and more affordable than ever before for bioethanol producers.
In the fast-paced and dynamic field of bioethanol production, efficiency and accuracy are paramount. Yeast plays a pivotal role in the fermentation process, and precise monitoring of yeast growth during propagation and fermentation is essential to achieve optimal results. Traditionally, this involved manual counting, a time-consuming and error-prone task that required expert knowledge.
Enter the Oculyze Bioethanol Web App – a game-changer that redefines the way bioethanol producers approach yeast analysis and fermentation optimization.
Key Features of the Oculyze Bioethenol WebApp:
Speed and Accuracy
Our web app provides results 10 times faster than manual counting methods while delivering unmatched accuracy. You no longer need to be an expert to obtain precise results quickly; now anyone can perform yeast analysis with ease.
Clumped Cells Separation
With the integration of the clumped cell separation feature, even in the presence of non-yeast particles like corn starch, our app guarantees exceptionally accurate results. It automatically detects budding cells and presents the count in a clear format, completed by a graph showing the distribution of cell sizes.
Viability Assessment
Staining yeast samples with Methylene Violet allows our app to differentiate between viable and non-viable cells, providing valuable insights into yeast viability alongside concentration.
Pitch Rate Calculator
Our automated calculator utilizes concentration and viability data to help you determine the optimal pitch rate. It allows customization options in inputting wort volume, target final concentration, or desired degree Plato.
Fermentation Tracking
Keeping tabs on your fermentations has never been easier. The app provides comprehensive graphs displaying yeast concentration and viability measurements, facilitating comparative analysis across different batches for enhanced consistency and process optimization.
Automated & Customized Documentation
Streamline your data organization with personalized tags and comments. The entire documentation process is automated and offers export options in CSV format or custom PDF reports.
Reliable Results, Every Time
Our web app is designed for ease of use with minimal training requirements. It ensures 100% reproducible results, provides helpful tools to guide you through the process, and warnings for inconsistent samples or measurements outside the range.
Empowering Bioethanol Producers
The Oculyze Bioethanol Web App is poised to empower bioethanol producers by enhancing efficiency, reducing costs, and ensuring consistent results in yeast analysis and fermentation optimization. Whether you're an industry veteran or new to the field, this user-friendly interface is tailored to your needs.
At Oculyze GmbH, we are committed to advancing the bioethanol industry by providing innovative solutions that simplify complex processes and contribute to sustainability goals. With our state-of-the-art technology, we aim to simplify your workflow, drive productivity, and help you achieve your production goals.
For more information about the Oculyze Bioethanol Web App and how it can benefit your bioethanol production, please visit our product page.
Also, if you want to give the Bioethenol WebApp a try you can now request a fully functional demo account, completely free of charge and with no commitment to purchase.
Finally, if you have any additional questions or want to discuss the different options or solutions for your business, write us at [email protected] or check out our contact page for various reach-out options.