YEAST VIABILITY – HOW YEAST AFFECTS BEER QUALITY
Yeast counter – The amount (concentration) and health (viability) of the yeast used for brewing beer is one of the most important factors determining beer quality and taste. Consumers might accept some variability from small craft breweries, but they will not tolerate flaws in microbiology.
Wrong pitching concentration (especially under pitching) can increase ester and fusel production, spoiling the taste and possibly leading to a hangover after consumption. Beer flavor is also improved by using healthy yeast for pitching.
Breweries that want to survive long term will have to consistently deliver quality beer. Therefore it is imperative to monitor your yeast concentration and yeast viability!
SAVE TIME AND MONEY
Using the Oculyze better brewing system saves you significant time and money for each yeast cell counting analysis you do. Saving time on yeast analysis gives you more time to monitor the rest of the brewing process (or just more time for yourself). Simplifying the analysis will also remove the temptation to neglect this essential step, thus ensuring quality beer.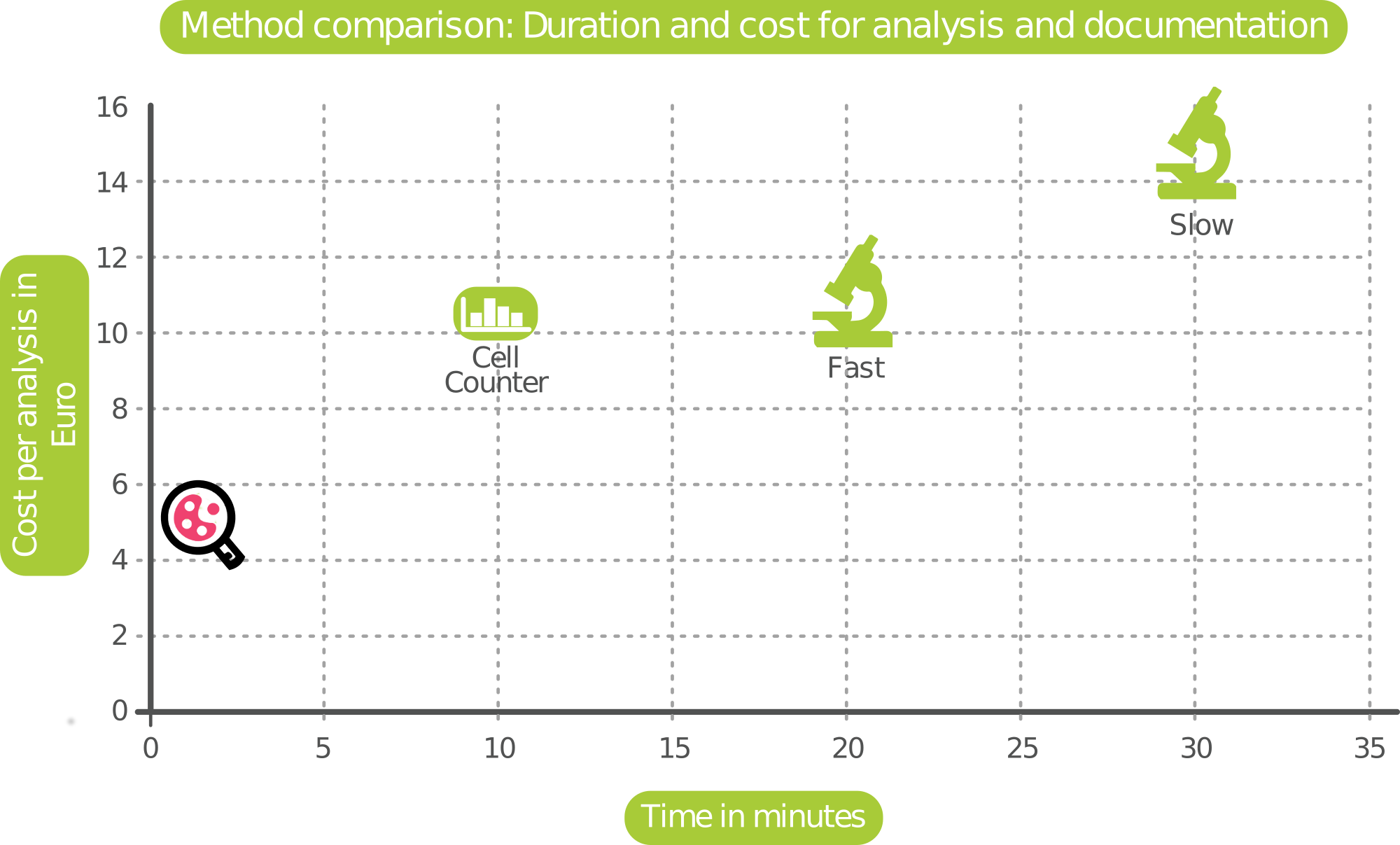 Assumptions:
Cell Counter: 1 Cassette for concentration & 1 Cassette for viability at 3 €, documentation and digitalization 10 minutes
Microscope (fast): Time needed to determine concentration and viability 15 minutes, documentation and digitalization 10 minutes
Microscope (slow): Time needed to determine concentration and viability 25 minutes, documentation and digitalization 10 minutes