Fermentation Wine (FW)
The Oculyze yeast cell counting kit is the fastest, easiest, and most affordable way to analyze your yeast. You get complete control over the entire fermentation process, which allows you to intervene in time to prevent serious and costly issues such as stuck fermentation.
With Oculyze, propagating wine yeast to reduce your production costs becomes an uncomplicated and fully controllable process, as you can monitor the yeast growth and check the cell concentration and viability of your yeast in no time.
---
Step #2 – Select Your Hardware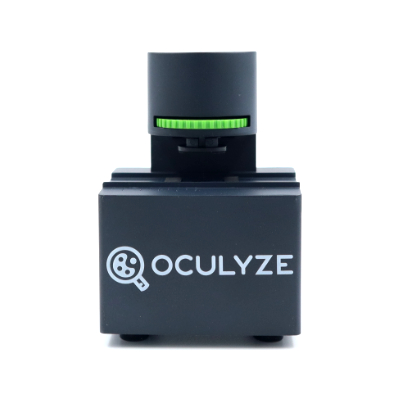 Oculyze Mobile Microscope
Get our patented mobile microscope made in Germany. This setup is best for anybody getting started. Other than the microscope you will also receive everything you need to prepare your sample.
$ 728
The package includes:
USB Cable Set (1x), Measuring Cylinder (1x), Pasteur Pipettes (10x), Reaction Tubes (10x), Sample Chambers (2x), Syringes (3x), Cleaning Bellows (1x), Cleaning Swabs (5x), Methylene Violet (10ml)
Add to Basket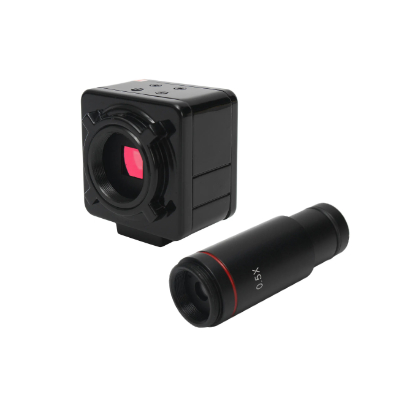 Microscope Camera
In case you already own a classical microscope and a hemocytometer you can also get this adapter to connect it to our app. The camera can be mounted to your microscope either via C-Mount, or via adapter tubes to the occular.
$

268
The package includes:
USB Cable Set (1x), Adapter Tube Set (1x), Cleaning Cloth (1x), Methylene Violet (10ml)
Add to Basket
Step #3 – Stock up on Consumables (optional)
Step #4 – Proceed to Check-Out
---
(all prices above are excluding taxes and shipping)
View basket
Frequently asked questions
The Oculyze app for operating the microscope is currently only available for Android devices and Amazon Fire Tablets. Unfortunately, some Android devices do not allow connections with an external camera. For more details please check our

compatibility overview

.

Your analysis package is valid for 12 months. After that the package will renew itself unless you cancel it 4 weeks prior to the end of the package period. Once the package renews itself we will invoice you the package price for the upcoming 12 months within the first month of its runtime.

Each package has an expiration time of 12 months. After this time all unused analyses will become void. There is no option to transfer any unused analyses into following the following season.

You can either buy a new package which you can then use up within the next 12 months, or if you don't do that but still continue to analyze, we would then invoice you at the end of the month for each extra analysis.

Each microscope comes with one user account. However, our app can be installed on multiple devices and we do not mind if you share one account across your team. In case you work with more than one microscope and you want to manage them within one account, we recommend an enterprise subscription which comes with additional admin accounts. To get your individual enterprise offer please

contact us.

You have a 30 day trial period which starts on the day of your first analysis or 10 days after shipping. During that period we offer a 100% money back guarantee for the microscope and your subscription. You only need to cover the shipping costs for sending the device back to us.

Yes, we offer worldwide shipping. However, delivery times may vary depending on your location. For more details please check the estimated shipping times in the check-out.

For the monthly billing cycle we offer credit cards (MasterCard, Visa, American Express) and PayPal. For the annual billing cycle we offer credit cards (MasterCard, Visa, American Express), PayPal, bank transfer, and SEPA within the European SEPA zone. There is also the option to prepay custom amounts; for this please submit your request via our

contact form

.

Yes, you can pay by invoice. Please note that we would need to add an additional handling fee to the invoice amount when using this payment method. If you would like to pay by invoice please submit your request via our

contact form.

Yes, we can send you an offer. Please submit your request via our

contact form

.

All of our servers are hosted in Germany and therefore covered by European data privacy laws. We also make every effort to protect your data from unauthorized access or unauthorized alteration, disclosure or destruction. In alignment with the European GDPR regulations we also restrict the access to personal data to Oculyze employees and contractors who must know the data in order to process it for us and who are subject to strict confidentiality obligations and may be subject to disciplinary action or terminated if they fail to comply with these obligations For more details please review our data privacy policy.