What Is Kolsch Style Beer?
Kolsch style beer is much beloved by beer connoisseurs because of its interesting position as a hybrid between the two major beer categories – ale and lager.
For brewers, it provides an opportunity to get experimental between the two types of yeast and see what develops.
But what is kolsch style beer, anyway?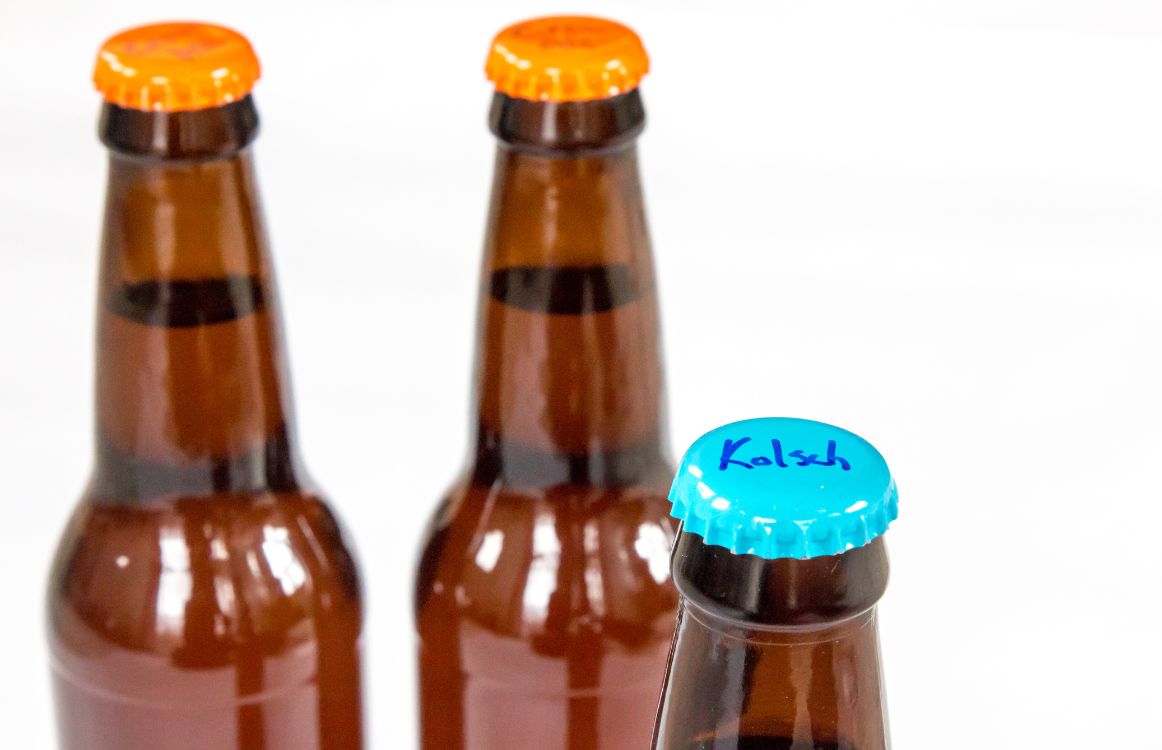 What Is Kolsch Style Beer?
Kolsch style beer straddles the line between ale and lager.
It is fermented with ale yeast, Saccharomyces cerevisiae, at warmer temperatures and then it is lagered or conditioned with lager yeast, Saccharomyces pastorianus, at colder temperatures.
The result is a delightful blend of the fruity, malty flavors we get from ale and the crisper, cleaner finish we get from lager.
When brewing with ale yeast, the beer ferments at the top of the vessel at temperatures between 60 and 78 degrees Fahrenheit. The process is quick and results in a heavier, fruitier beer with a strong finish. You will usually find ales to be darker and richer in color, and they also return a thicker, heavier mouthfeel.
The classic ale today is the IPA, which is a bold beer to be sure.
When working with lager yeast, the beer ferments, instead, on the bottom of the vessel at temperatures between 48 and 58 degrees Fahrenheit and it takes longer, potentially weeks longer, than an ale does to fully ferment. The result is a clear, crisp, clean beer with light notes and subtle hints, as well as a thinner mouthfeel overall.
Kolsch, then, blends these two styles together, fermenting with ale yeast first, at those warmer temps and then, once primary fermentation is complete, the beer is typically conditioned with lager yeast at cold temperatures.
The return on this hybrid is a bold flavored beer that is lighter in color, with the fruity, spicy notes of an ale but the clean, crisp finish, little haze, and not cloudiness, like a lager.
The History of Kolsch Style Beer
The beer is called "kolsch" because it hails from Cologne, or "Koln" in German.
In 1906, when kolsch was first invented, Cologne had over 40 breweries and was one of the major brewing cities in Germany.
A brewer there was clearly experimenting with various approaching to fermentation and came up with this hybrid concept that beer drinkers around the world have loved ever since.
Sadly, much of Germany, including parts of the town of Cologne, was destroyed during both WWI and WWII, which saw the closure of dozens of breweries.
It would be decades before German brewing began to thrive once more, kolsch included.
Then, as American craft brewers began to explore more opportunities in brewing and experimentation, many looked to Germany for ideas.
In the 1980s, kolsch style beer came to the US both as an import and through American style kolsch beers made by small, local brewers.
Today, there are many kolsch style beers to try, both for beer lovers and for brewers looking to emulate the concept, the first of which must be from the city of Cologne.
Top Kolsch Style Beers to Try

Reissdorf Kolsch
From the original kolsch brewery in Cologne, the Reissdorf is a must try for beer lovers and brewers alike. It will give you a taste of the traditional style used to make this beer, and, as one of the bestselling kolsch beers in the world, it certainly stands out for its reputation.
Gaffel Kolsch
The Gaffel brewery in Cologne has been in the brewing business since 1908, right around the same time kolsch was invented, and its kolsch does particularly well in the market. If you're looking to stick to the original style from the original home, Gaffel is one you will have to try.
Captain Lawrence Brewery's Clearwater Kolsch
For an American style kolsch that stands by the original tradition, you could check out Clearwater Kolsch, made with the fresh water local to New York State. It promises a crisp, clean finish with notes of both malt and citrus.
Ballast Point California Kolsch
On the other side of the country, world renowned Ballast Point brewery serves up its own spin on the hybrid with its California Kolsch. It is a light, well balanced, highly drinkable beer that was once labeled simply as "pale ale."
Rogue Ales Honey Kolsch
A bit further north in the Pacific Northwest brewing scene, you'll find a lovely, slightly sweet kolsch made by Rogue Ales out of Oregon. Thanks to their brewing with honey harvested from wild bees on their own farm, this kolsch has notes of wildflowers and toast as well as honey.
What to Pair with Kolsch Beers
As a traditional German beer, kolsch pairs well with sausage, cheese, and other charcuterie board favorites. Strong flavored foods will sit nicely alongside these drinkable beers, whether you have a traditional Cologne kolsch or one from the states.
Also, because kolsch beers tend to run lower on the ABV scale, between 4% and 5%, you could fill up on strong, heavy snacks and enjoy a few beers without feeling buzzed or drunk in an afternoon.
Who Should Try Kolsch?
For brewers and beer lovers alike, the kolsch is worth trying, exploring, pairing with treats, and experimenting with.
Indeed, for beer drinkers who tend to favor lagers over ales, kolsch beer provides a nice entryway into expanding your palate into stronger flavored beers.
For brewers looking to experiment, once you ferment with the ale yeast of your choice, you could play around with whether to condition your brew with lager yeast and bottle it right away or to age your ale, essentially "lagering" it, by adding the lager yeast and allowing the brew to sit in casks for weeks at cooler temps, smoothing out all those bolder ale notes.
Remember, the trick is in the willingness to experiment.
Cheers!
Are you still pitching fresh yeast every time? By reusing your yeast, you can save up to hundreds of thousands of dollars per year on just yeast alone!
Join the hundreds of brewers from all around the world using the Smartest Automated Yeast Cell Counter! Request a Free Demo Account today and experience firsthand how Oculyze can take your brewery to the next level! 
Sources: