Login Page for the better brewing web app
All completed measurements can be accessed via the web app under https://bbapp.oculyze.de/.
Opening the webpage directs you to the login screen. The login uses the same access data that is used for the Android App. Enter the relevant data in the fields "Email" and "Password" and press the button "Login".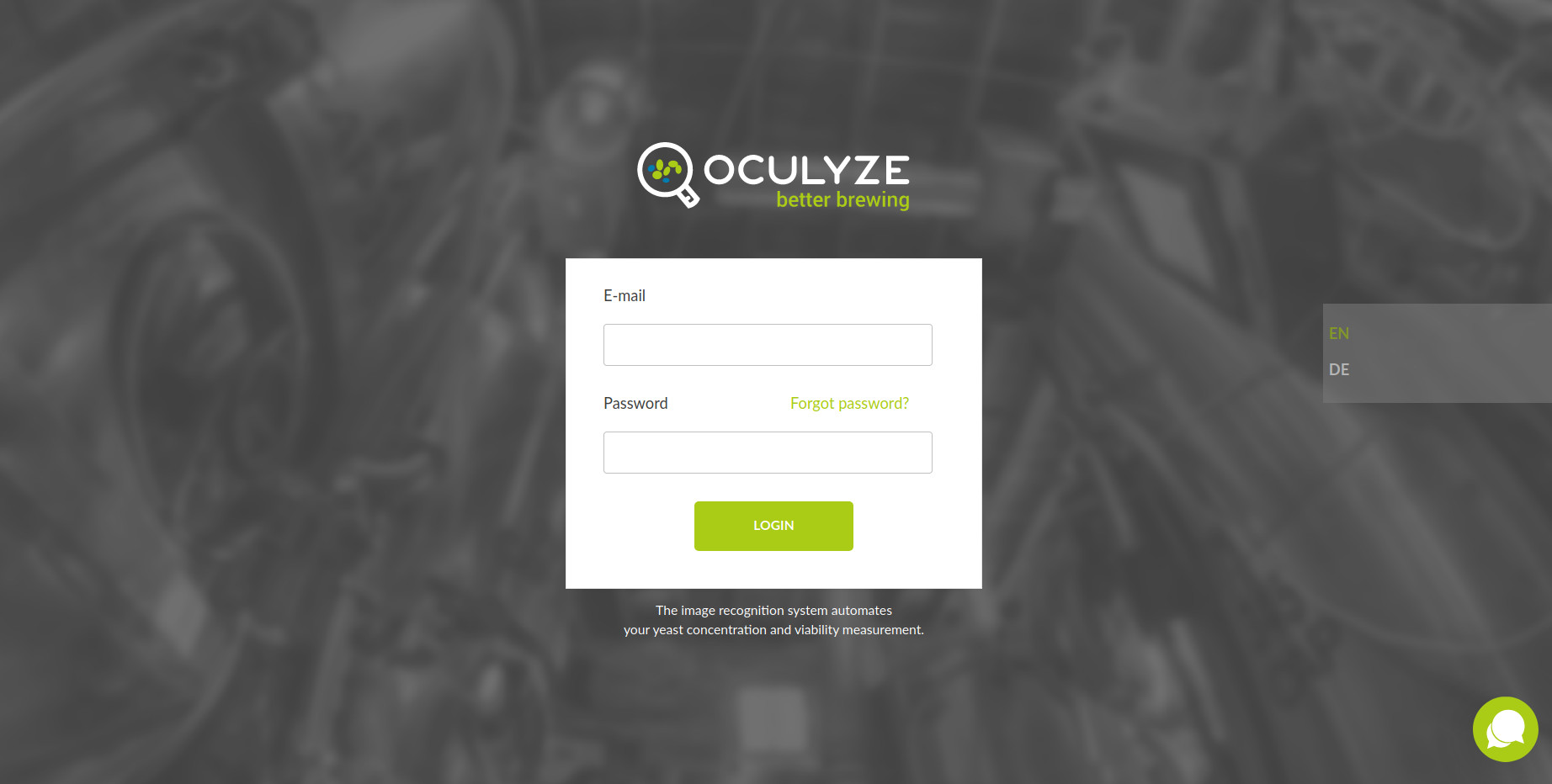 The main page opens automatically.