Preparing measurement for automated cell counting
To prepare for the measurement, proceed as follows:
1. Turn on your mobile phone or tablet and start the app
2. Connect the microscope to the mobile device using the cables provided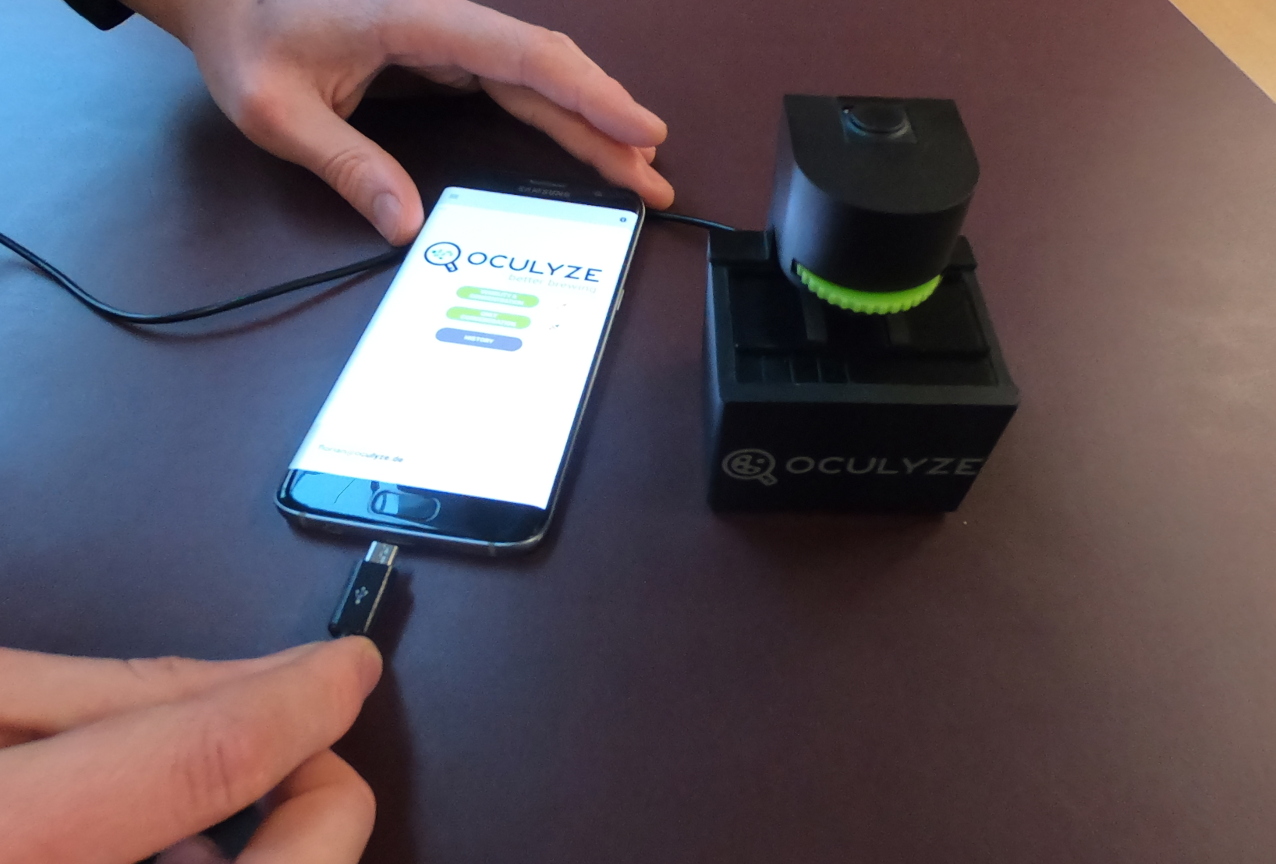 3. Insert the sample chamber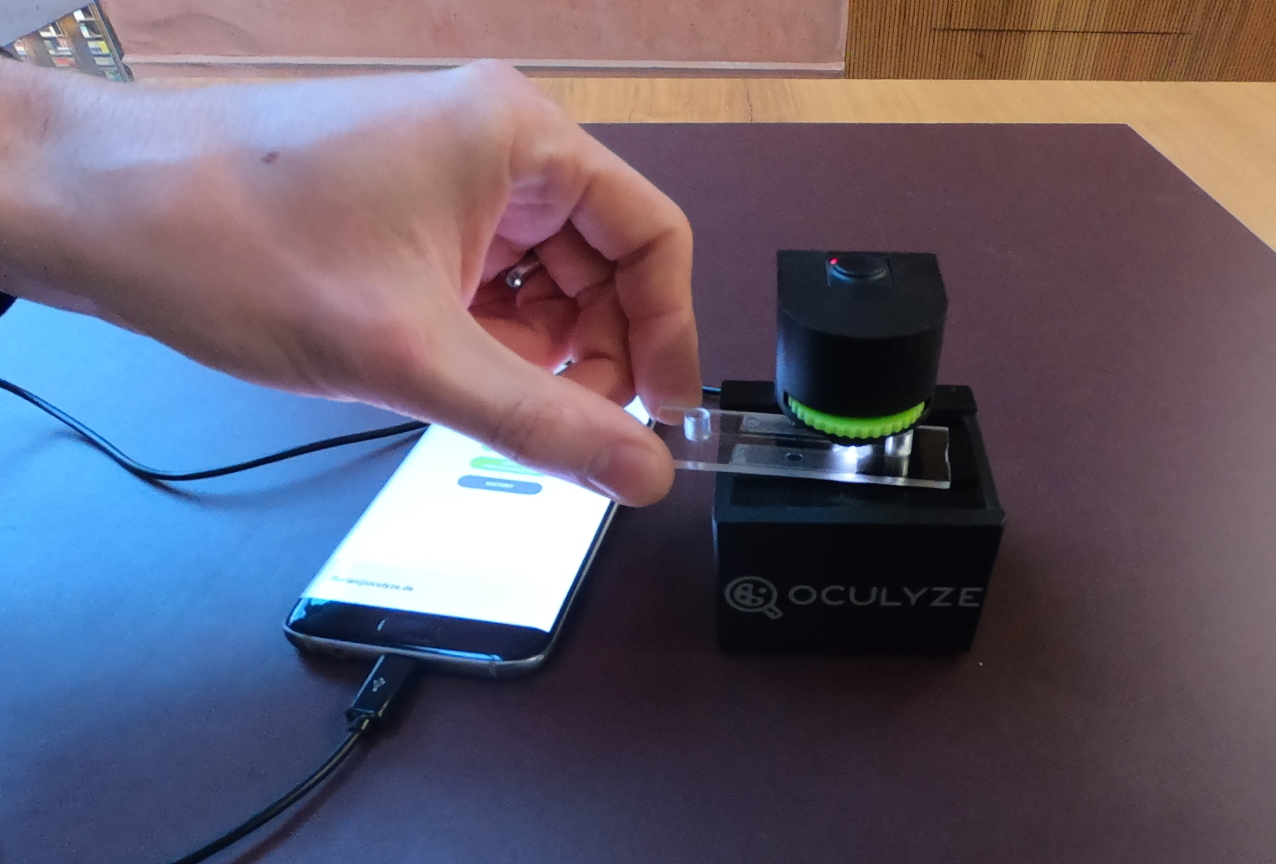 4. Slide the sample chamber so that the left end of the rectangle on the chamber corresponds to the first marker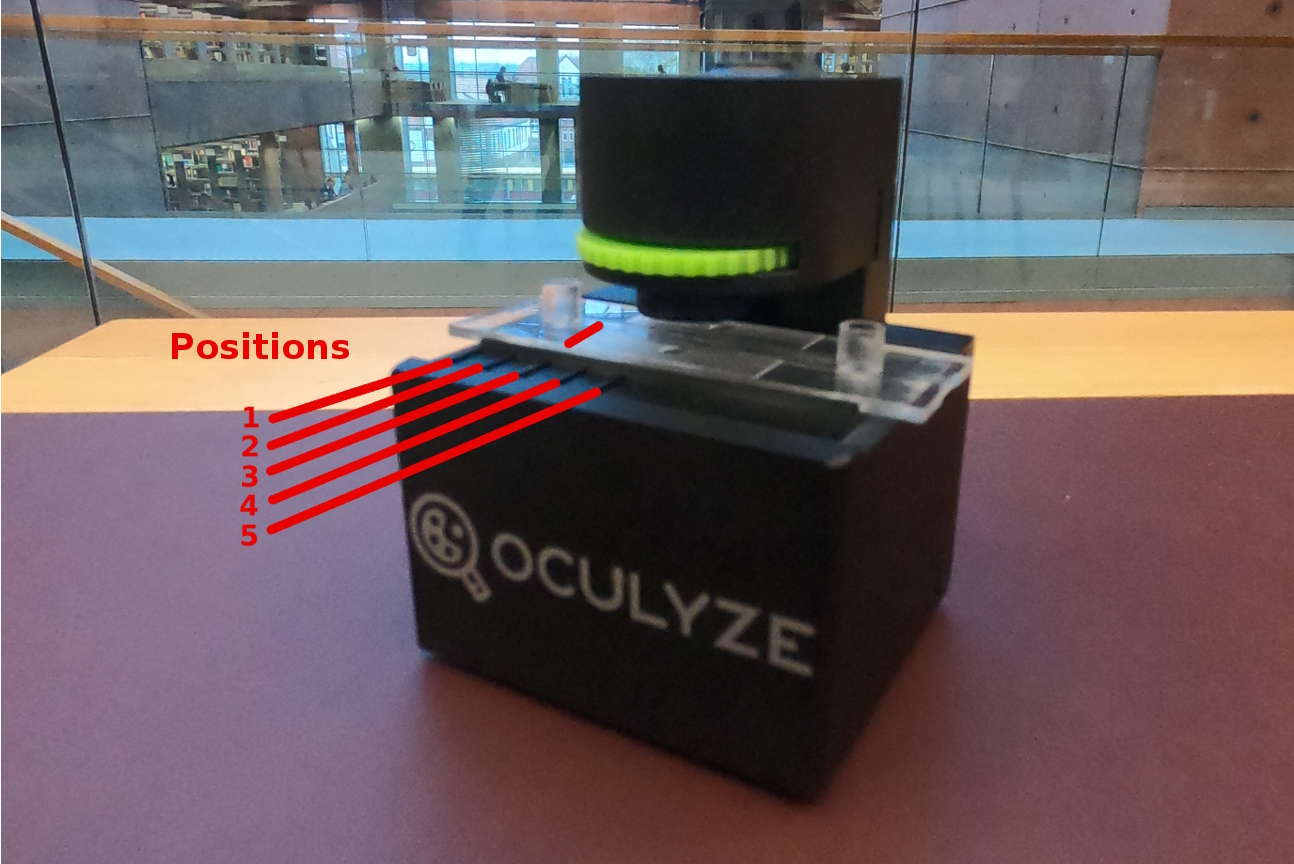 The red status light is on, when the device is turned on and lighting is active (automatically after connecting to a mobile device). To conserve battery power on your mobile device, the Oculyze microscope turns itself off automatically after 15 minutes of use. The indicator light will blink briefly before this happens; by pressing the button again, the device will remain powered on for an additional 15 minutes.
Now you can start recording images.