A yeast calculator is accessible through the gray arrow that is shown in the concentration results screen. The concentration (and viability) measurements are used to calculate the amount of yeast needed for a new brewing process. When concentration and viability have been determined, only the living yeast cells are taken into account for the calculation. If only the concentration was determined, all cells are considered alive and included in the calculation.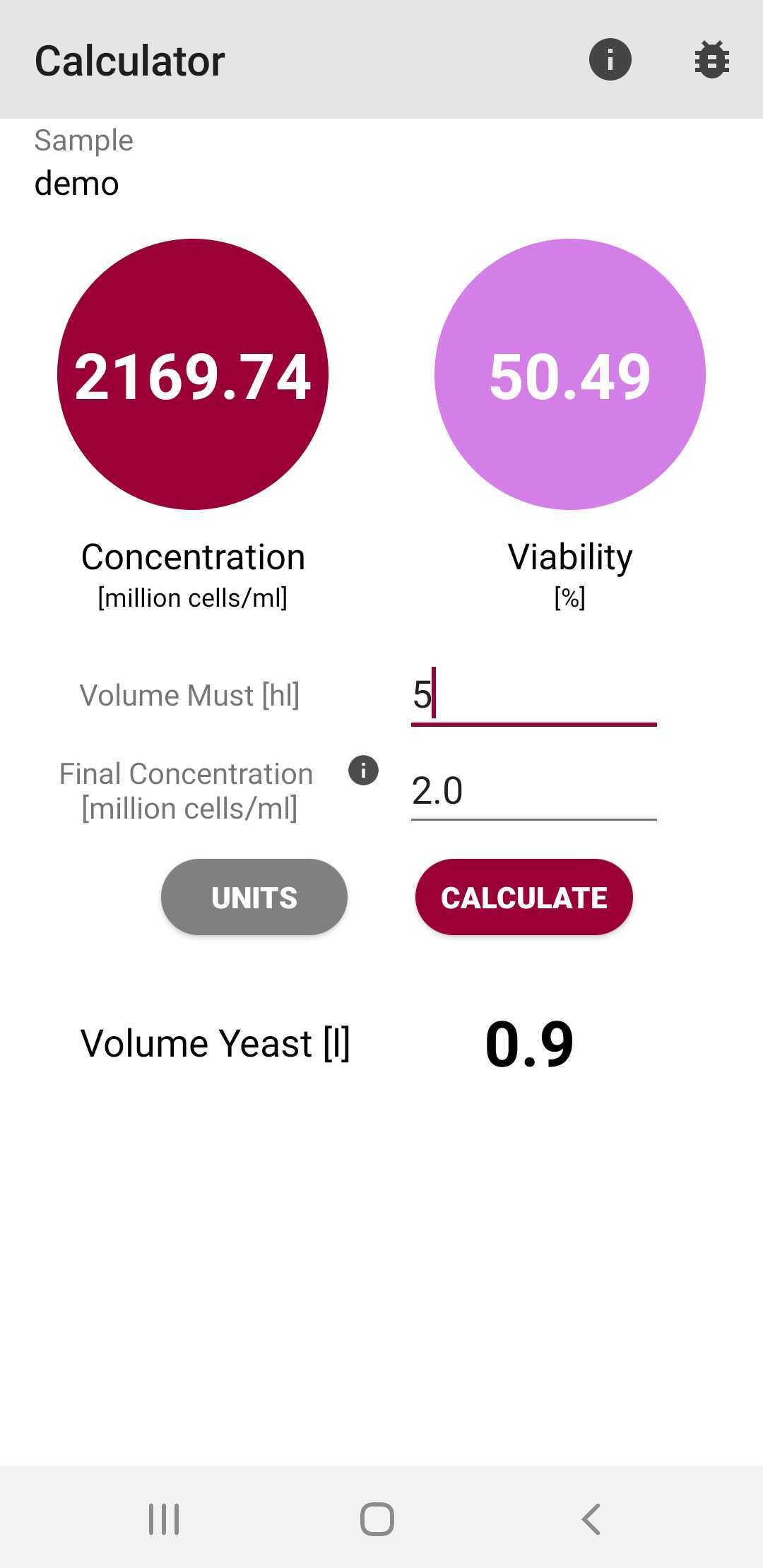 The following information must be added for a complete pitch rate calculation:
Must volume of the new fermentation in hectolitres
Desired final concentration in million cells/ml.
As a result, the amount of yeast to be used is expressed in litres.
If more than 10% of the total volume is accounted for by the yeast, a warning sign with the message "A high yeast volume has a negative impact on your brewing process" appears and the total volume is also displayed.
The Units button allows switching units for the wort volume (hectolitres & barrels) and the final yeast volume (litres, gallons, US pounds & kilograms).