Main page of the monitoring uterine health web app
After a successful login, the main page opens, listing all finalized measurements. Each measurement is shown as a list entry with name, date, PMN content and cell number. Individual measurements can be selected using the button in the top left corner of the entry. Further details of individual measurements can be opened by clicking on the entry.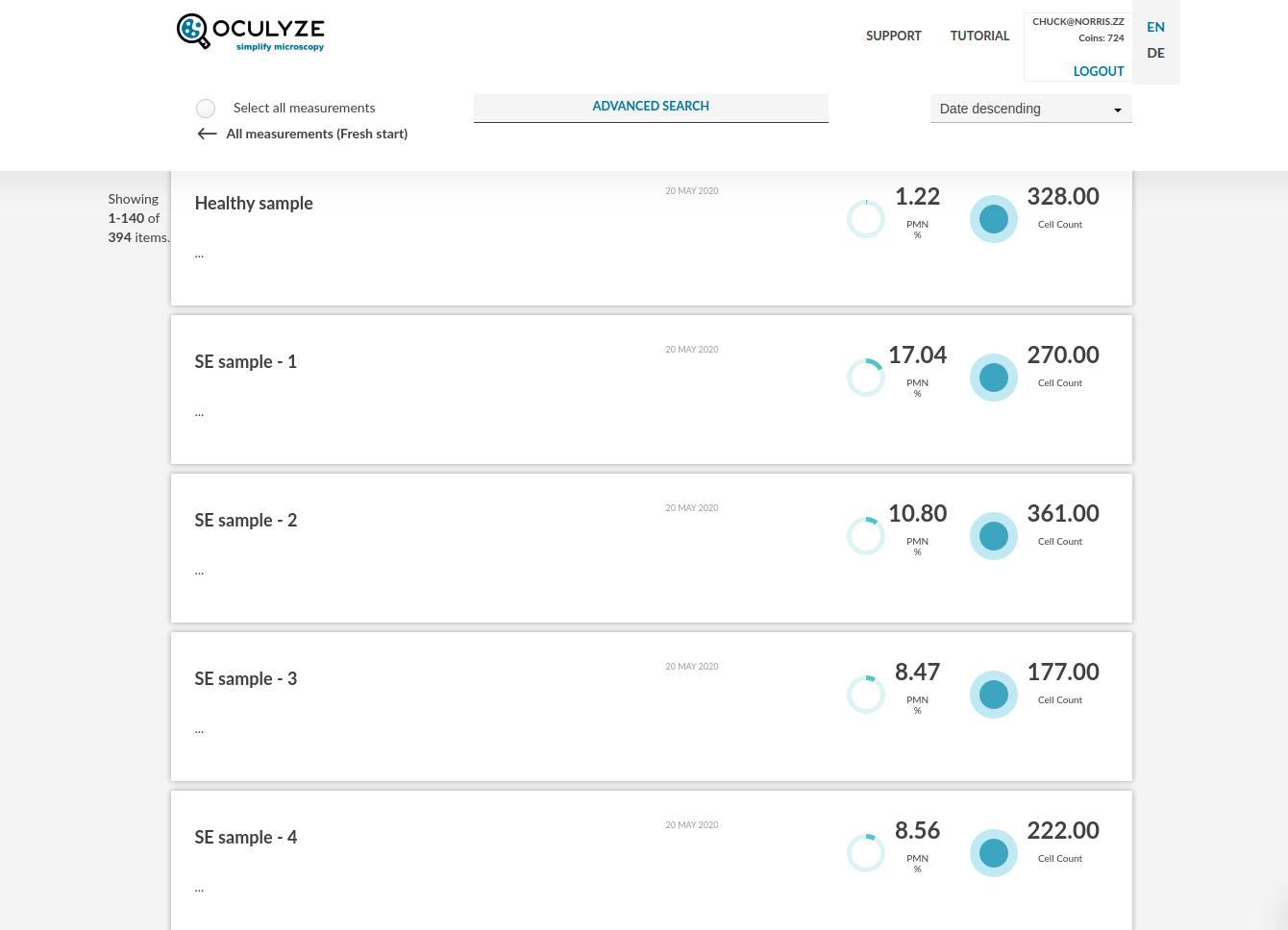 The head section gives you access to the following functions:
Support – Opens a window to send us a message.
Tutorial – Currently under construction
Block with Username, License details and a button for Logout – The license details under Coins show how many measurements are still possible and under Expires when the license becomes invalid.
Use the Logout button to log your user out and return to the Login Page.
Buttons to switch between English and German language
Selector for all measurements – Allows you to select and deselect all measurements.
Advanced search – Allows you to filter measurements by Min and Max PMN, Min and Max Cell count, Date, Name or Comment.
Advanced search and Auto-sort function are only accessible if no measurement is selected.
Auto-sort function to sort by Name, Date, PMN or Cell count
Average function – Calculates the average for PMN and Cell count of all selected measurements
Timeline function – Generates a graph plotting the PMN% and cell count of the selected measurements over time.
Export function – Generates a zip file for all selected measurements including recorded images, result images and CSV file with all raw data of the individual measurements.
Report function – Creates a PDF including all data selected in the appearing pop-up.