Overview of single fermentation wine measurements
All individual measurements are listed on this page and can be accessed via the Main Page. Each measurement is displayed as a list entry with Name, Date, Viability and Concentration. The selection of measurements is possible via the button in the top left corner of the list entry. Further details of the measurements can be accessed by clicking it.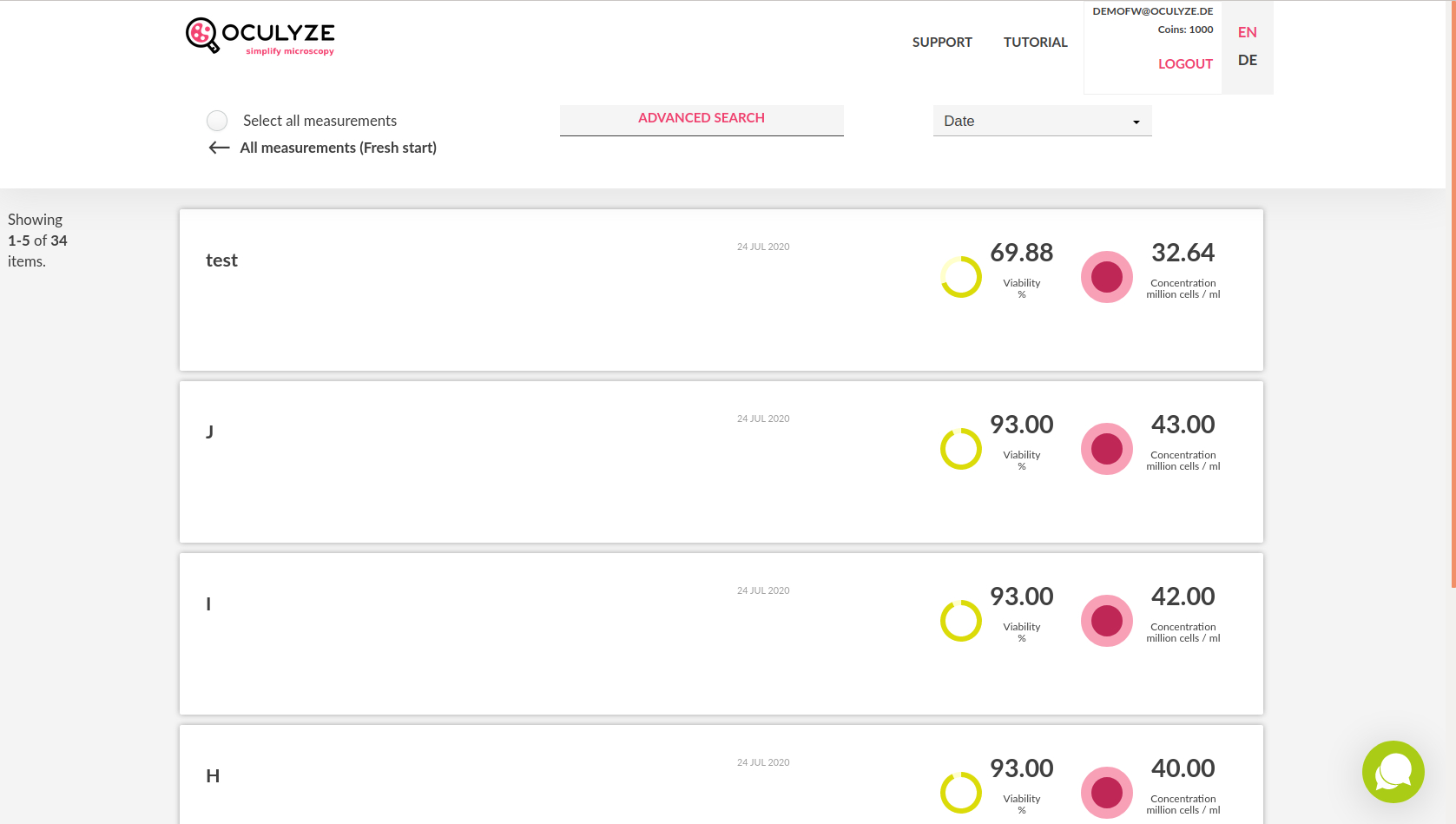 In addition to the functions already explained for the Main page, further functions are accessible in the header:
Selector for all measurements – Allows you to select and deselect all measurements. • Navigation arrow – The arrow takes you back to the Main Page
Advanced search – Allows you to filter measurements by Min and Max Viability, Min and Max Concentration, Date, Name or Comment.  Advanced search and Auto-sort function are only accessible if no measurement is selected.
Auto-sort function to sort by Name, Date, Viability or Concentration
Average function – Calculates the average for Concentration and Viability of all selected measurements
Timeline function – Generates a graph plotting the concentration and viability of the selected measurements over time.
Export function – Generates a zip file for all selected measurements including recorded images, result images and CSV file with all raw data of the individual measurements.
Report function – Creates a PDF including all data selected in the appearing pop-up.
By clicking on a single measurement, the details for this measurement are displayed on a new screen.