Ongoing and completed fermentations in the yeast cell counting web app
Selecting Ongoing Fermentations or Completed Fermentations on the Main Page opens a new overview that shows the individual fermentations in a list.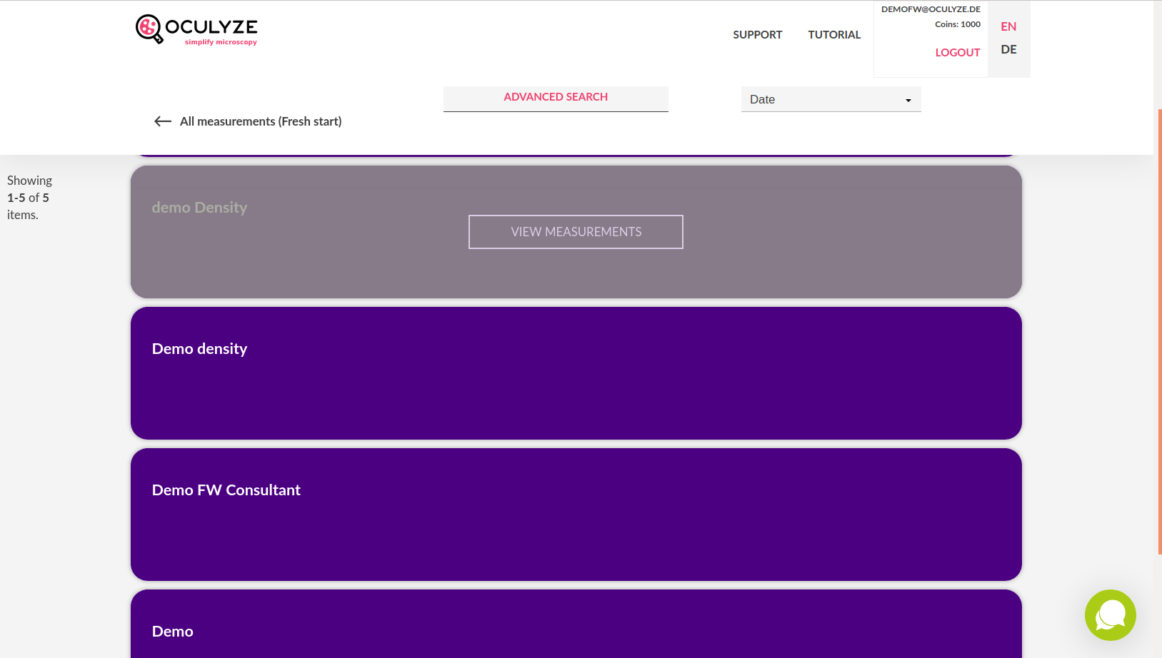 In addition to the functions already explained for the Main Page, further functions are accessible in the header:
Navigation arrow – The arrow takes you back to the Main Page
Advanced search – Allows you to filter fermentations by Date, Tags in the fermentation details (type of wine, tank volume, etc.), Name or Comment, which are added in the App during the creation of the fermentation.
Auto-sort function to sort by Name or Date
By selecting a single fermentation, you are directed to the individual display.